Within Us All is an inspirational journey narrated through music, with powerful messages and titles for the listener such as You are Enough, and You are Not Alone. This instrumental album features a variety of Monica William's world and modern flutes, as well as several guest artists including pianist Lynn Tredeau, flutist Sherry Finzer, guitarist Michael Kent Smith and percussionists Will Clipman and John Herrera. This deeply emotionally stirring and meditative CD is a follow up to Monica's award-winning album Journey of Tears.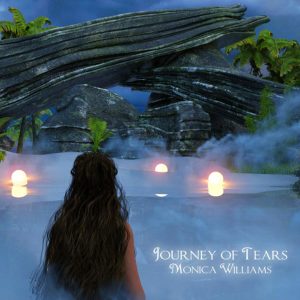 Journey of Tears is a collection of original works by flutist/composer Monica Williams" being released Sept 21st on Heart Dance Records.
You many have heard Monica's melodies before on recordings with the duo Phoenix Rising, who began recording in 2005.
In Monica's words – "Life's journey is full of peaks and valleys: Love and Loss, Joy and Pain, Fear and Hope. Like most, my personal journey is one of continued self-reflection and growth. Because I've learned that the truly beautiful moments in life come from both love and pain, I try to learn from every experience. Developing a conscious awareness of these universal human struggles has helped me make many breakthroughs, both personally and musically."
Recorded, mixed and mastered by John Herrera and Ryan Johnson at Clamsville Productions, Chandler, AZ
Special guests on the album include flutist Sherry Finzer and guitarist Darin Mahoney.